</P>
Welcome to the return of the Cyber-Station. The Cyber-Station is dedicated to many things, namely movies, writing, RPG's, music, etc. basically anything and everything under the sun. We've had a few changes namely the new graphics and setup of the page. Online, I'm known far and wide as CyberBlade. I am an IRCaddict and you can normally find me hanging around on irc.sorcery.net #Teens_n_stuff with all my online pals. I am an avid writer...never seem to finish anything, a soccer player, martial artist, musician (keyboard and clarinet), and an imaginator...don't even ask what that is, you'll find out later. On this page there age going to be various things, pictures, stories, origional music (as soon as I get a midi cable), movie reviews, basically anything. Its been a year since the Cyber-Station site was started, I hope to finally finish it. I hope you like Cyber-Station 2.0.
---
Future Features of the site:
Game-Station: Reviews of the top games out there from Sony Playstation and Nintendo 64.
Entertainment-Station: Top movies, shows and everything out there pertaining to fun.
Role-Play-Station: Everything related to Role Playing Games including a possible Role Playing Game I am making.
Final-Fantasy-Station: A section designed to the best Role Playing series of all time.
MIDI-Station: Dedicated to the best digital music on the web.
IRC-Station: I am an IRC-Addict and here is my tribute to my friends and the phenomena of chat.
Writer's-Station: Dedicated to writing, stories, journals, poetry, whatever I happen to write.
Sci-Fi-Station: Dedicated to all things science fiction.
---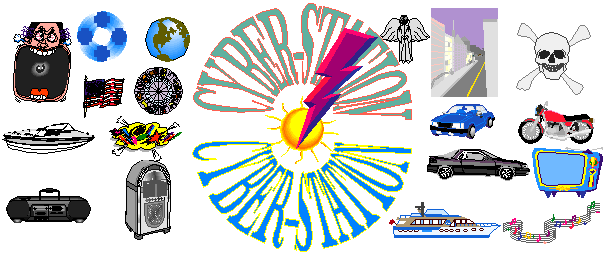 All images Ó Copyright 1998 Bret Zawilski